NEWS: Expert says Lyme disease is a growing problem in Quebec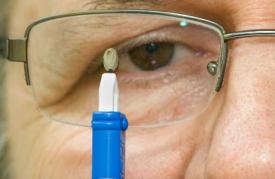 Quebec's leading authority on tick biology warns that Lyme disease is spreading in Quebec. He says health officials need to do more to alert the public.
.
.
.
.
.
.From the Montreal Gazette:
A quietly tick-ing time bomb
Lyme disease is spreading into southern Quebec and its symptoms are difficult to diagnose. The results can be devastating
Quebec's leading authority on tick biology is warning that the southern part of Quebec has become a new battleground for the spread of the debilitating disease commonly known as Lyme disease.
"We could have a real problem on our hands if things keep going the way they are," said Alain Villeneuve, a professor of parasitology at the faculty of veterinary medicine of the Université de Montréal in St. Hyacinthe.
"The public should be made more aware of the reality of Lyme disease and its spread and know how to take precautions to prevent infection."
Villeneuve says little is being done by the provincial or federal health officials to notify the public and physicians of this increasing health threat.
Meanwhile, Lyme disease cases are skyrocketing in Vermont, New York and Maine, states along the border with Quebec. There were more than 29,000 cases reported in the United States in 2008, most of them in the northeastern states.
Ontario reported 102 cases in 2008.
Read more here.