NEWS: EPA says flea & tick products kill or injure many pets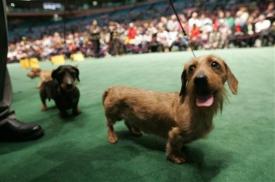 According to the Environmental Protection Agency, products intended to protect cats and dogs from fleas and ticks actually kill hundreds of pets each year, and injure tens of thousands more. "These are poisons," said one official, "and they do their job."
.
.
From the Associated Press, via Boston.com

By Matthew Daly
Associated Press Writer / March 17, 2010
WASHINGTON—Products intended to treat cats and dogs for fleas and ticks kill hundreds of pets each year and injure tens of thousands, the Environmental Protection Agency said Wednesday as it outlined plans to make the products safer.
The EPA said it will develop stricter testing and evaluation requirements for flea and tick treatments that are applied to a pet's skin. The agency also will begin reviewing labels to determine which ones need to say more clearly how to use the products.
The EPA's effort follows increasing complaints from pet owners that the "spot-on" products have triggered reactions in dogs and cats, ranging from skin irritation to neurological problems to deaths. Cats and small dogs appear particularly vulnerable, the EPA said, especially when given products intended for larger animals.
Steve Owens, assistant administrator of EPA's Office of Prevention, Pesticides and Toxic Substances, said new restrictions will be placed on flea and tick products, with additional changes for specific products likely — including possible changes in some product formulas.
"These are poisons," Owens said. "These are products designed to kill fleas and ticks — and they do their jobs."
Read the rest of the article here.
.
.
.