NEWS: Lyme patient comes out of long coma. Dad asks: Is this "Awakening" or "It's a Wonderful Life"?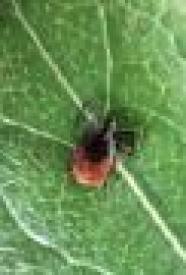 When a 21-year-old Florida man started having severe problems after a tick-bite in 2008, doctors first accused him of illegal drug use and then said he was schizophrenic. Finally, he was diagnosed with Lyme disease and fell into a coma around Christmas 2009. A few days ago, he woke up. His family is calling it a miracle.
From WJHG.com:

BAY COUNTY,FL—- 21-year-old John Branch is the youngest of five siblings. Everyone describes him as shy, but a good kid. Older brother Allan says John hardly drinks alcohol. So they were shocked when local medical professionals accused John of taking methamphetamine in the fall of 2008.
"They're saying he is a schizophrenic. He has nothing wrong with him. He's a schiz and they're tasing him and putting him in the ambulance calling him a meth addict," says Allan Branch.
After a few hundred tests, doctors finally diagnosed John as having a case of Lyme disease.
Lyme disease is spread by deer ticks, and can cause mental problems.
Because it mimics the symptoms of other illnesses, it is difficult to diagnose and treat.
"Most people don't test positive for Lyme. You look at the quarterback for FSU a few years ago he went crazy one night and he was on the car screaming throwing things and they arrested him and he had Lyme and it very much makes you look crazy," says Allan Branch.
John's father, Jimmy Branch, says John contracted Lyme disease when a deer tick bit him during a four-wheeling trip off Highway 20.
Things really took a turn for the worst around Christmas when John lapsed into a coma.
This week things began looking up.
Read more and view the video report here.