NEWS: FDA issues recall of infusion needles (such as those used with chest ports)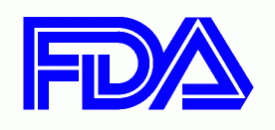 FDA Announces Class I Recall of Certain Infusion Set Needles–
Huber needles used in implanted ports to withdraw blood, inject medications, and other solutions
FDA NEWS RELEASE
For Immediate Release: Jan. 26, 2010
Media Inquiries: Peper Long, 301-796-4671, mailto:mary.long@fda.hhs.gov
Consumer Inquiries: 888-INFO-FDA
FDA Announces Class I Recall of Certain Infusion Set Needles
Huber needles used in implanted ports to withdraw blood, inject medications, and other solutions

The U.S. Food and Drug Administration today announced a Class I recall of Exel/Exelint Huber needles, Exel/Exelint Huber Infusion Sets and Exel/Exelint "Securetouch+" Safety Huber Infusion Sets, manufactured by Nipro Medical Corporation for Exelint International Corporation.

Huber needles are used to access ports implanted under the skin of chronically ill patients for repeated access to veins for the withdrawal of blood and infusion of medication, nutritional solutions, blood products, and imaging solutions. These needles should be designed to penetrate the port without cutting and dislodging any silicone cores (or slivers) from the ports into which they are inserted.
Inspections conducted in October 2009 of Nipro facilities in Japan found that their needles "cored" in 60 to 72 percent of tests. The reason for this coring is related to design and manufacturing processes, which the FDA continues to investigate.
There are more than 2 million units impacted by this recall in distribution nationwide. Recalled needles were manufactured from January 2007 to August 2009. Units subject to recall have a lot number that begins with "07," "08," "09," and one of the following product codes or catalog numbers:

Exel/Exelint Huber Needles Product Codes/Catalog Numbers
26901
26902
26904
26906
26907
26908
26909
26911
26921
26922
26923
26924
26925

Exel/Exelint Huber Infusion Sets Product Codes/Catalog Numbers
With/Injection Site:
27940R
27941R
27944R
27945R
27946R
27948R
27949R
27950R
Without/Injection Site Product Codes/Catalog Numbers:
27954R
27955R
27958R
27959R
Exel/Exelint "SecureTouch +" Safety Huber Sets Product Codes/Catalog Numbers:
37854S
37855S
37858S

Hospitals, clinics and patients who have needles from these lists should immediately stop using these affected products and return any unused products to Exelint International Corporation. Direct all questions concerning this recall to:
Attn: Armand Hamid
EXEL International
5408 West Centinela Ave
Los Angeles, Calif. 90045-1504
Tel. 800-940-3935
Fax 800-308-5048
E-mail: info@exelint.com

Following hospital reports to the FDA of leakage after accessing the port with a Huber needle (labeled to be non-coring), the agency conducted it own laboratory testing of Huber needles from multiple manufacturers. This testing showed that certain Huber needles produced cores when inserted into ports. However, at this time only needles manufactured by Nipro have shown a high frequency for coring. The agency is continuing its investigation and will update the public if there are new developments.
At this time, the FDA has not received any adverse event reports related to silicone foreign bodies released in patients from Huber needle coring.The agency received only reports of port leakage. However, because it may be very difficult for clinicians to associate adverse patient outcomes with the use of defective Huber needles, there may be under-reporting of events.
The agency has issued a letter to manufacturers of other Huber needles to address design and manufacturing concerns.
"The agency's laboratory work helped determine the coring problem, and we will continue to work with manufacturers to address coring issues as quickly and thoroughly as possible," said Jeffrey Shuren, M.D., J.D., director of the FDA's Center for Devices and Radiological Health.
The FDA continues to work closely with all 20 manufacturers of Huber needles to understand the potential causes for coring and identify corrective measures. While a more thorough investigation of this situation continues, the FDA recommends that health care professionals consider taking the following precautions, which will be posted on the FDA's Web site, when accessing implanted ports with Huber needles:
Avoid flushing the syringe when initially confirming needles patency upon accessing the port. If the needle has cored the port, flushing may introduce the core into the patient's body, and could lead to serious adverse events.
When possible, upon accessing the port, consider aspirating a small amount of blood from the port after septum puncture, then discard the syringe with its contents. This step may recapture the silicone sliver. If the needle becomes clogged when attempting to aspirate, remove the needle, discard it and select a new one.
Watch for signs and/or symptoms that may indicate damage to the port's septum, such as medication leakage resulting in inadequate therapy delivery, along with tissue, nerve and/or muscle damage; and redness of the surrounding area.
Patients should continue to follow their doctor's recommendations for receiving treatment.

Health care professionals and consumers may report serious adverse events (side effects) or product quality problems with the use of these products to the FDA's MedWatch Adverse Event Reporting program either online, by regular mail, fax or phone.
Regular Mail: use postage-paid FDA form 3500 available at: http://www.fda.gov/MedWatch/getforms.htm and mail to MedWatch, 5600 Fishers Lane, Rockville, MD 20852-9787
Fax: 800-FDA-0178
Phone: 800-FDA-1088