NEWS: 2-hr cable TV program to explore Morgellons Disease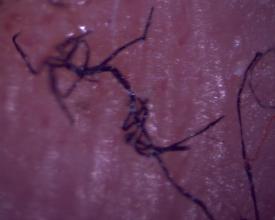 Two-hour cable TV program devoted to Morgellons Jan 28, will repeat Jan 29. Hear from experts about this little-known disease that's often associated with Lyme.
Press Release from Charles E. Holman Foundation:
Morgellons Program (2 hours) on God's Learning Channel http://www.glc.us.com/ 
January 28th 8:00 PM CDT    and……
January 29th at 1:00, 7:00, and 2:00 PM CDT
Featured Guests:
Rolando Arafiles, MD, Cindy Casey, RN, Randy Wymore, Ph.D.
                      Joining by Teleconference:                           
Marc Neuman, Ginger Savely, DNP, Amelia Withington, MD,
Patients: Bonnie Siegel of Florida and Sharlene of MA  
The program will air for the first time at 8:00 PM CDT on Thursday, January 28.  It will then re-air on Friday at 1:00, 7:00 and 2:00 PM CDT.  As for TV channels, it depends on the viewing area and whether your cable or satellite provider carry's GLC.