IDSA HEARING – Is your computer ready to watch July 30 Lyme webcast?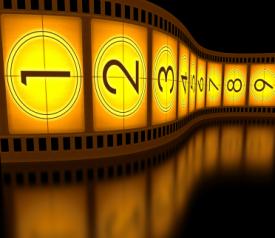 The upcoming IDSA Lyme panel review hearing will be streamed live over the internet. Test your computer now to make sure it is ready for access the webcast.
The one-day hearing in Washington DC is part of the antitrust settlement that the Connecticut Attorney General negotiated to address "serious flaws" in the IDSA guidelines process.
Eighteen speakers–representing patients, physicians, and research scientists–will testify. The public will not be allowed into the hearing room. However, as mandated by the settlement, the proceedings will be streamed live via the IDSA website.
People are required to have two pieces of software in order to access the hearing, Windows Media Player and Microsoft Silverlight.  While some people may have this software on their systems, others will need to download it.  You-niversity, which is the service providing the webcast, has a test you can run to see if your computer can view the site.  In order to run the test, you must provide a name and email. (If you are uncomfortable with that, some people have used a fake name and email address and it still worked.) 
You should run this test ahead of time to make sure you will not have any problems. For details about running the test, click on the button below.

Apple computers may not have Windows Media Player installed and Microsoft Silverlight is a relatively new software program. Technical support at You-niversity told CALDA that their webcasts do not work with the Google Chrome browser, but will work with Firefox and Safari. The You-niversity.com website says that it does not work with Apple, but some people have gone through the process and gotten it working.  If you have technical problems, you can call their support number (1-877-867-7300) and wait for a call back.  Do not put this step off.  You do not want to be calling the day of the hearing when the phone banks may be overloaded.
The IDSA has agreed to drop the requirement that people provide name, email, state or any other information in order to watch the hearings. According to the IDSA: "There will be no registration. Virtual doors will open 30 minutes before the start of the hearing and you will simply fo to the link and be taken to the webcast."
On July 30, we recommend that you open two browser windows on your computer: one to watch the live hearing, and one for CALDA's blog and live discussion forum. The hearing will run from 8 a.m.-5 p.m. EDT. CALDA will post periodic updates throughout the day. Anyone can view our updates and enter the discussion via our "comments" section. We look forward to a lively exchange.